Fall tends to be my busiest season and since our families schedules are hard to coordinate, as soon as Julie and Aric got engaged we started planning her shower. We picked the only day we all had free and thankfully the ring showed up right on time! Since they are having a winter wedding we thought it fitting to carry that theme over into her shower. I pulled out all the twinkly lights, we spray painted pine cones gold, and covered my little apartment in candles. It seemed fitting too since the past week was so cold and dreary. I spent the morning mostly unsuccessfully making cake pops – the dipping was difficult but they tasted delicious so that's all that matters, right? We also had a fun hot chocolate bar and everyone decorated a mug to take home with them. Overall it was a great afternoon. We learned more about who made the first move, Julie got some great items to start filling their new home, and Katie shared a devotional with some of her thoughts on marriage. I loved seeing so many people from Julie's life in one room celebrating her upcoming nuptials! Thanks to my mom who did so much and made all the food and Beth for scouring thrift stores and doing the decorating during the cake pop fiasco! Couldn't have done it with out you all :)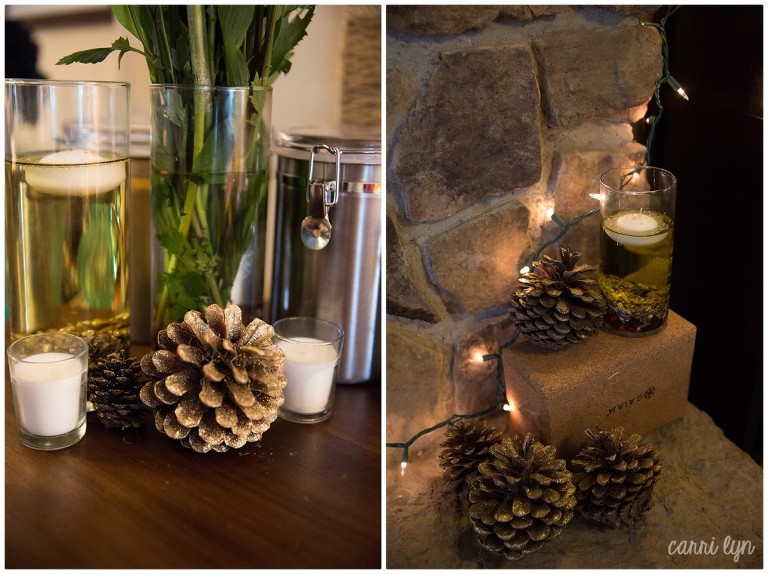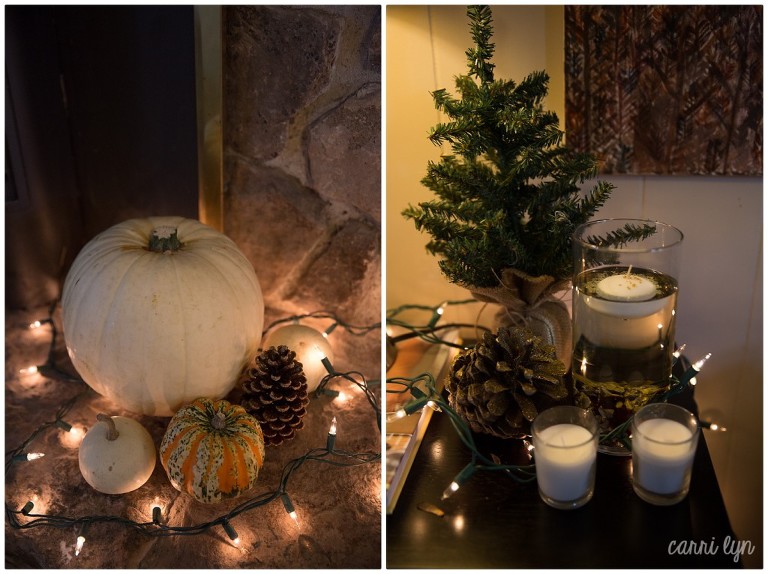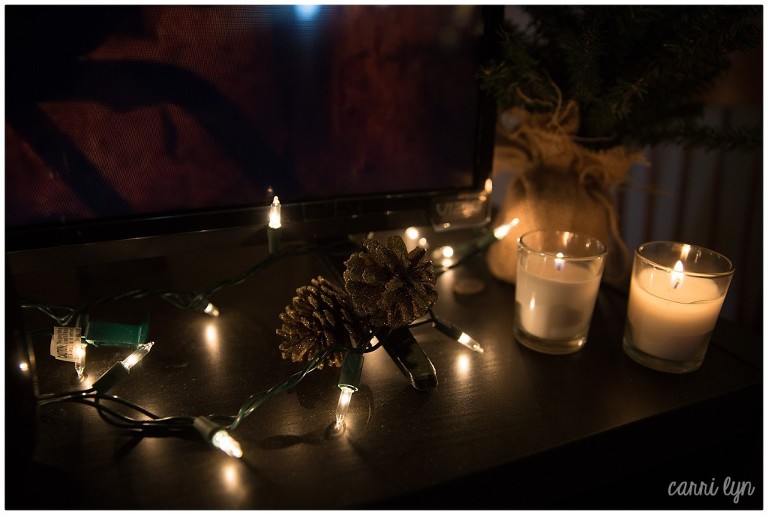 We love to put on the "Fireplace in your home" episodes from Netflix! It feels (and sounds!) like a real fire in your house when you don't want to do the work of actually making one – or don't have a fireplace.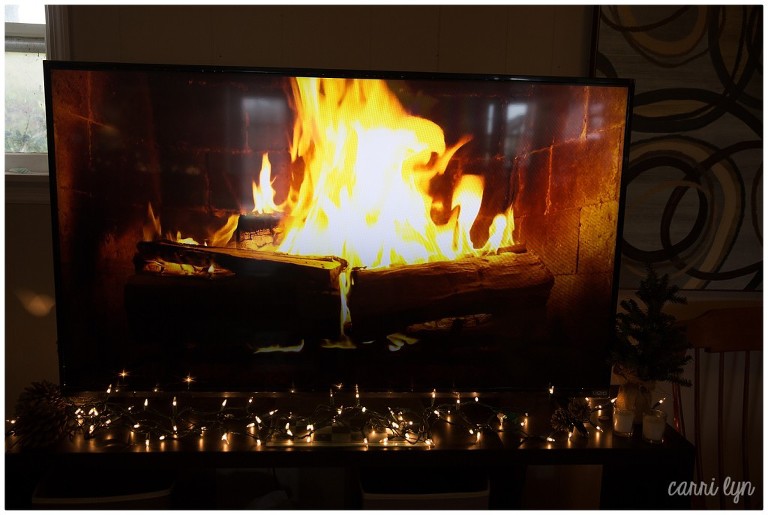 The cake pops: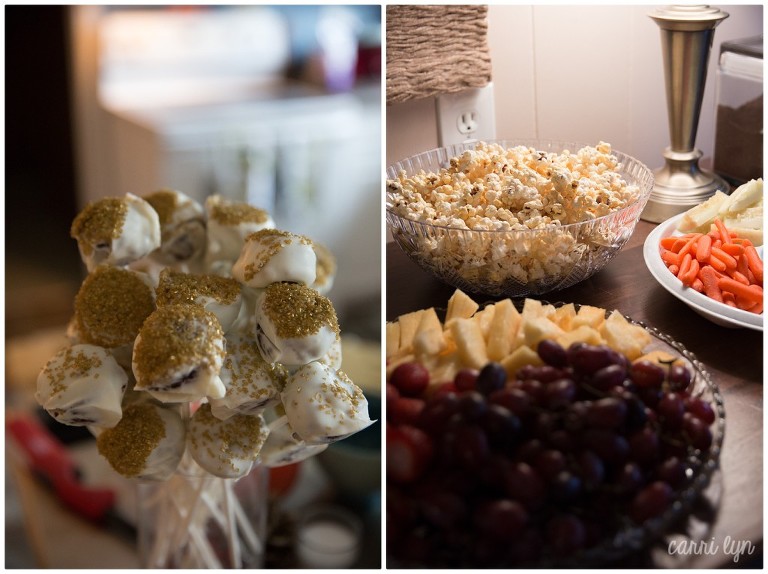 And the hot chocolate bar, this is one of my favorite things to do at winter parties!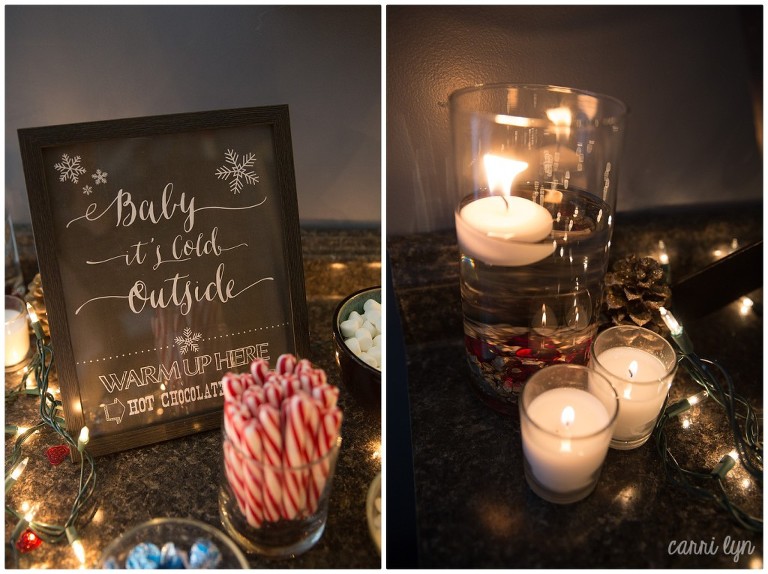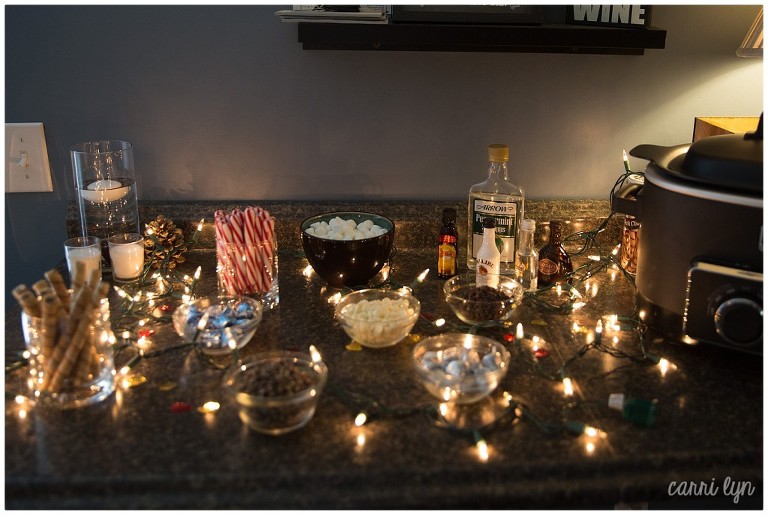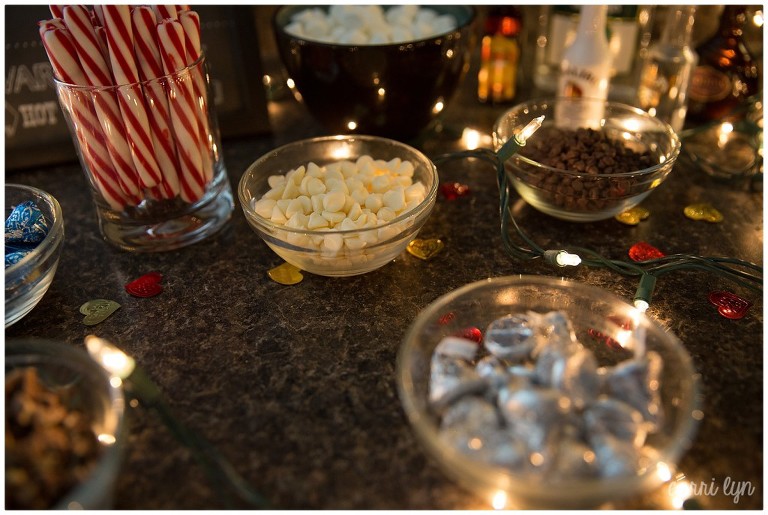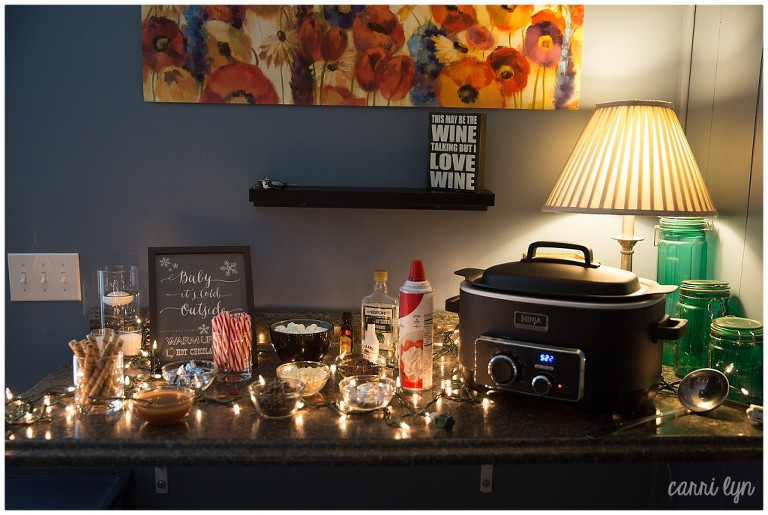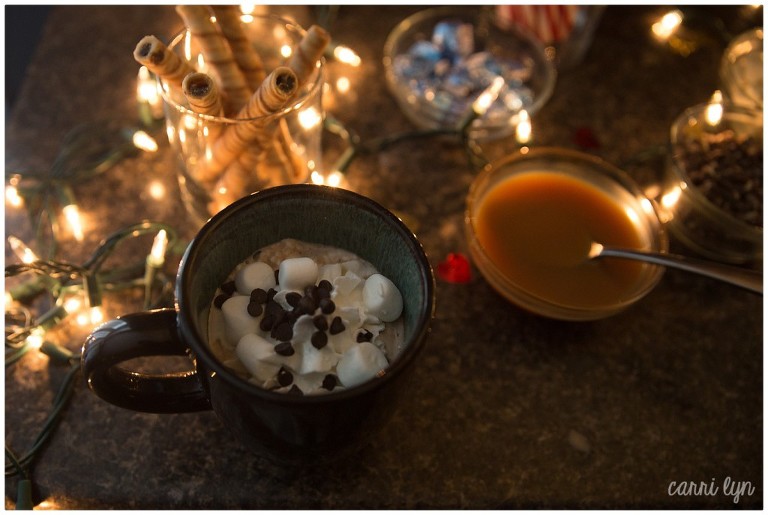 Here were all the different mugs for decorating!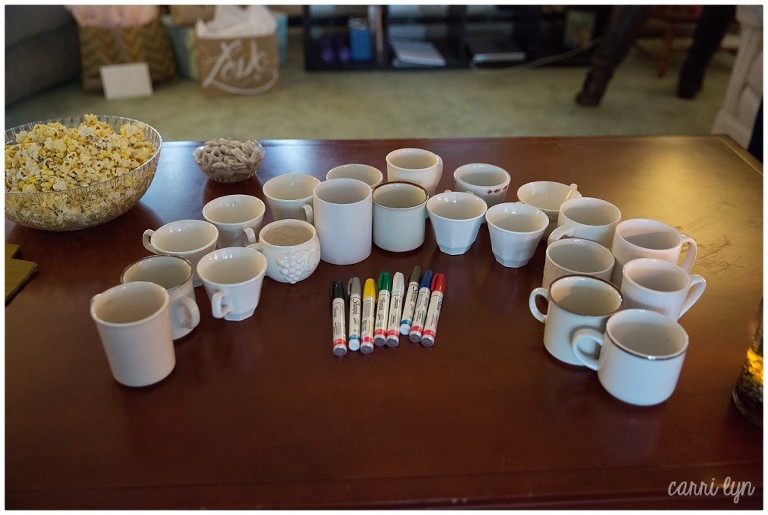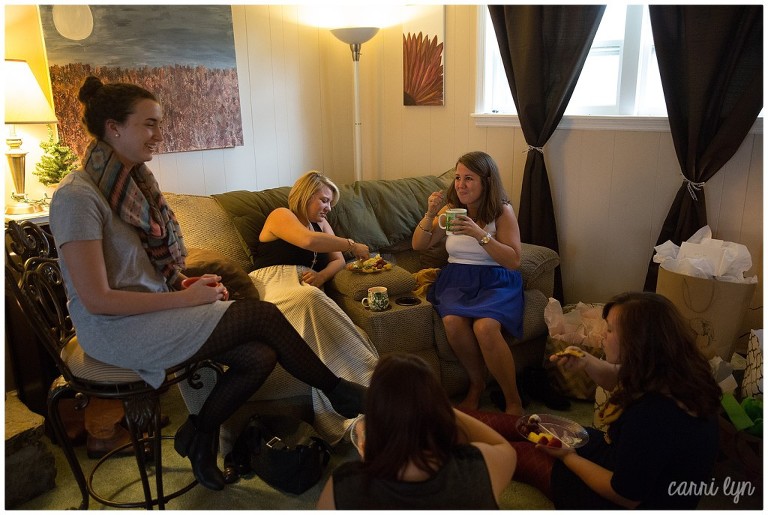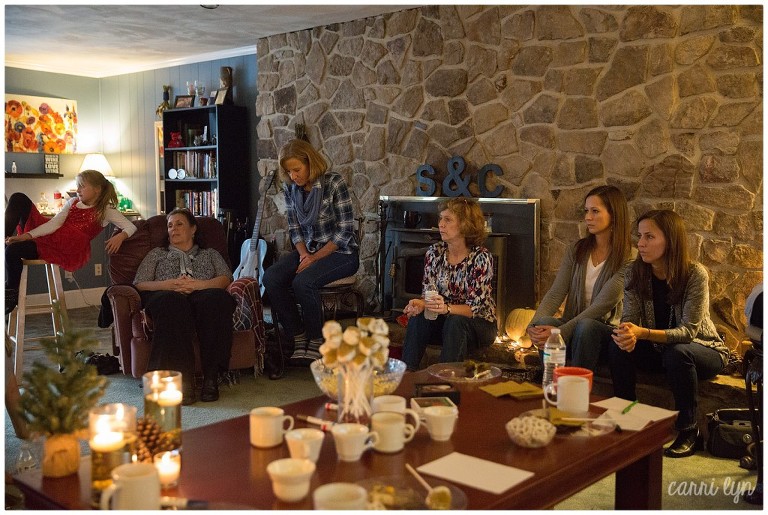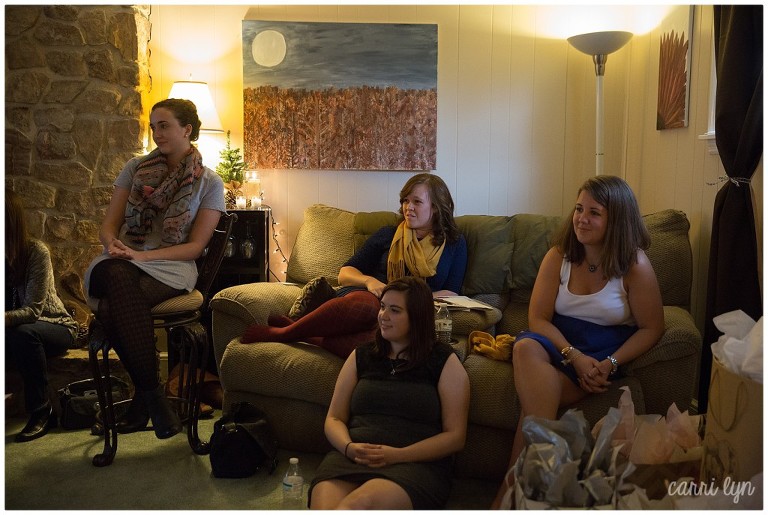 Present time!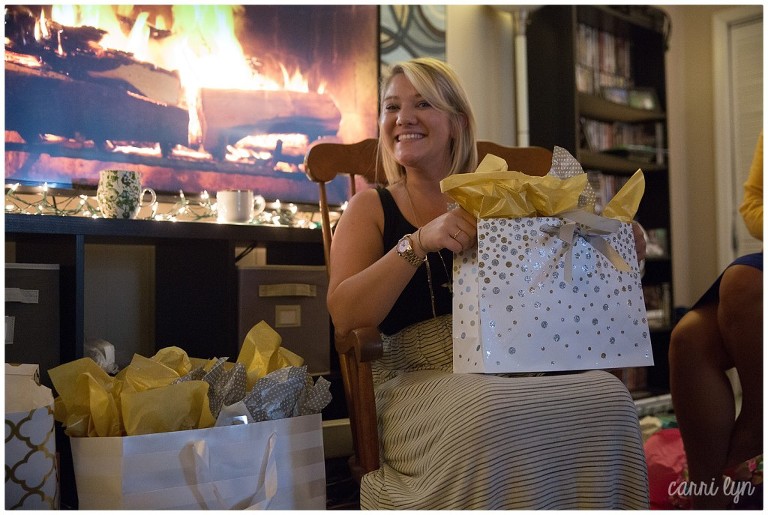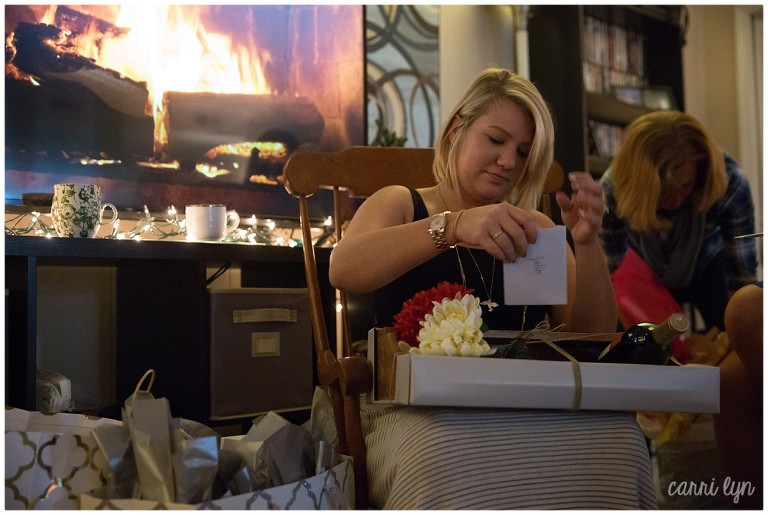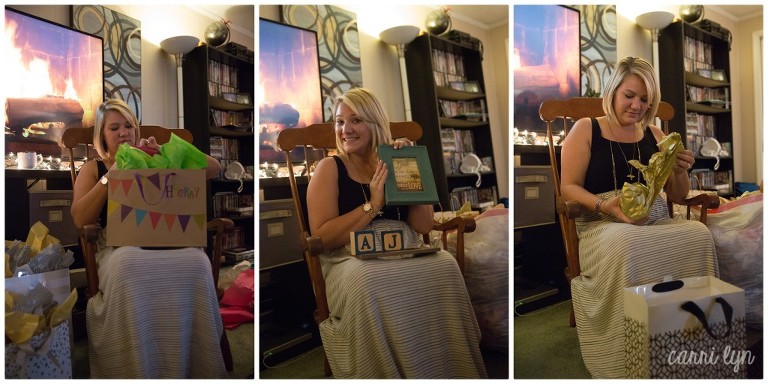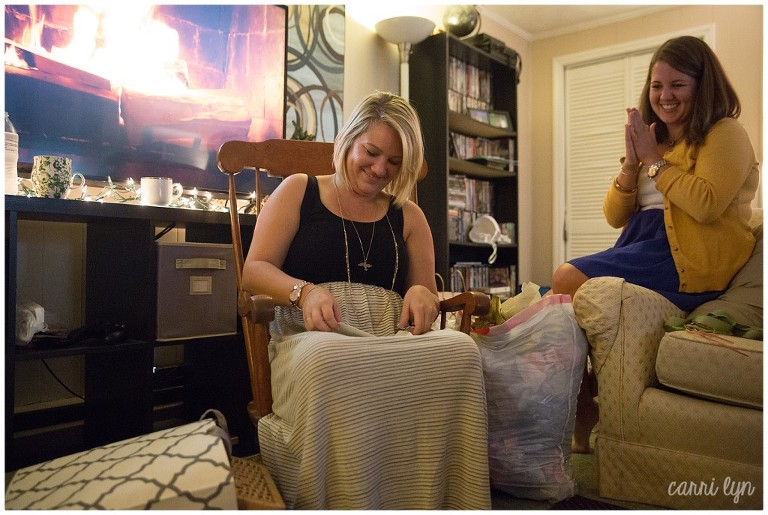 And of course a few pictures, Emily got engaged recently as well and Beth helped plan!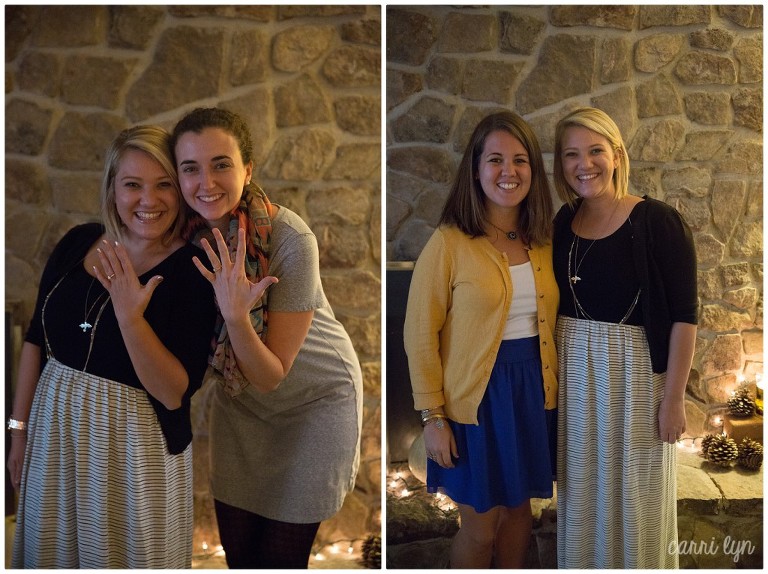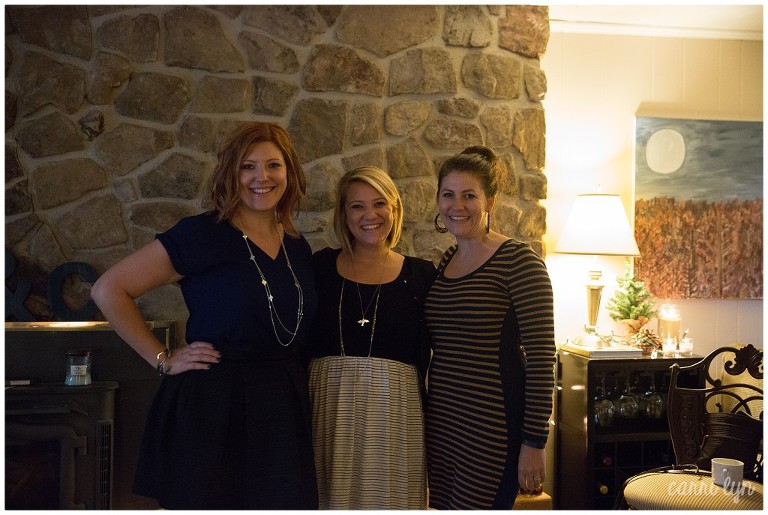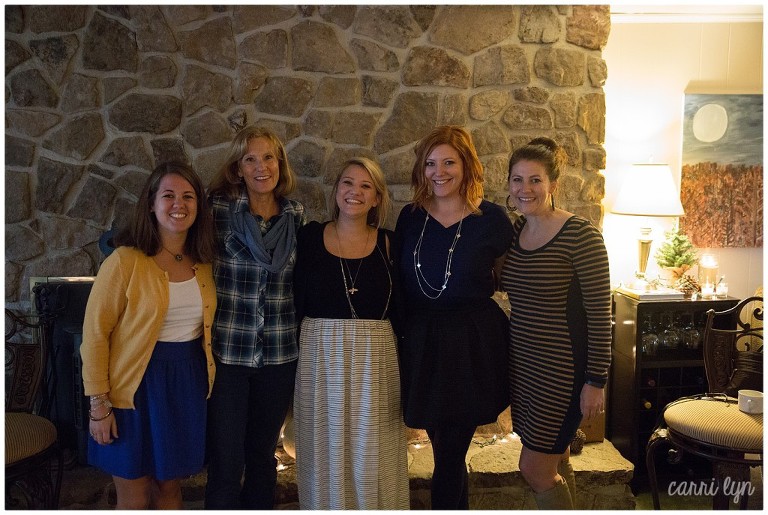 Look – I'm in front of the camera again…twice in one week! :) Also, I'm staying in the holiday spirit. We left the lights out and may until Christmas, they make our apartment so pretty!